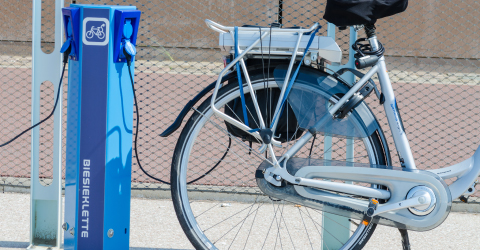 Merida's e-bike shipments reached 93,300 units in the first seven months of 2018, up 63 percent or 57,000 units on the 2017 total for the same period. Financial analysists report that the company could see e-bike revenue contributions to rise to 30 percent of its total sales this year, from 20 percent last year and 10 percent in 2016.
Merida's success on the e-bike market doesn't come as a surprise. Total shipment for this year could go as high as 150,000-160,000 units. Last March the company already reported that e-bikes are to generate some 30% of the company's overall revenues.
Sales up 26 percent
This figure is likely to increase to no less than 40 to 50 percent in future, according to a report yesterday in the Taipei Times. "In the first seven months of the year, Merida posted cumulative sales of TWD 15.33 billion, up 26 percent from the same period last year. Net income for the first half of the year was TWD 550.13 million, up 23 percent on 2017.
Investments in e-bike production
Merida has been heavily investing in e-bikes. In March 2017 the company announced that its new e-bike production facility was up and running. Production capacity stood at 10,000 units per month which since has been expanded to 25,000 e-bikes per month. Merida has added a second floor to its e-bike facility for increasing the production. The Merida announcement also said the company is working closely with Shimano for equipping the e-bikes with Steps mid-motors.
Blake Lin (blakelin@taitra.org.tw)
Source: Bike Europe
l Taiwantrade news center: https://www.taiwantrade.com/mp/news-center
l Taiwantrade industry insights:
IOT https://www.taiwantrade.com/seo/introduction-to-internet-of-things.html
Smart Machine https://www.taiwantrade.com/seo/smart-machine-technology.html
Green Energy https://www.taiwantrade.com/seo/green%20energy%20information.html
Bicycle Accessories https://www.taiwantrade.com/seo/bicycle-articles.html
Automotive Lighting https://www.taiwantrade.com/seo/automotive-lighting.html
Driving Recorder https://www.taiwantrade.com/seo/car-driving-recorder.html