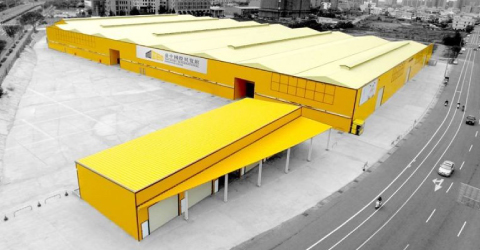 The 2018 Smart Asia Taiwan Expo and Forum that took place in Taichung City on July 26-28 showcased some of the latest smart city technologies in the industry.
The event was joined by 41 domestic and foreign companies and local governments, who showcased their latest intelligent city technologies from health care to transport.
Organized by TAITRA in collaboration with the European Chamber of Commerce Taiwan's Low Carbon Initiative, the 3-day event was held at the Taichung International Exhibition Center.
On display were products and solutions in five major fields: architecture, energy, health care, manufacturing and transport.
The highlights of the show included the latest electric vehicles, Internet of Things platforms and telemedicine products, as well as apps that allowed a patient to consult with a doctor remotely.
Among the visitors were 300 overseas buyers from 45 countries and territories, including heavyweights Google Inc. and Japan-headquartered telecommunications company NEC Platforms Ltd., with the largest group hailing from India.
Blake Lin (blakelin@taitra.org.tw)
Source: Taiwan News
Taiwantrade news center: https://www.taiwantrade.com/mp/news-center
Taiwantrade industry insights:
IOT https://www.taiwantrade.com/seo/introduction-to-internet-of-things.html
Smart Machine https://www.taiwantrade.com/seo/smart-machine-technology.html
Green Energy https://www.taiwantrade.com/seo/green%20energy%20information.html
Bicycle Accessories https://www.taiwantrade.com/seo/bicycle-articles.html
Automotive Lighting https://www.taiwantrade.com/seo/automotive-lighting.html
Driving Recorder https://www.taiwantrade.com/seo/car-driving-recorder.html