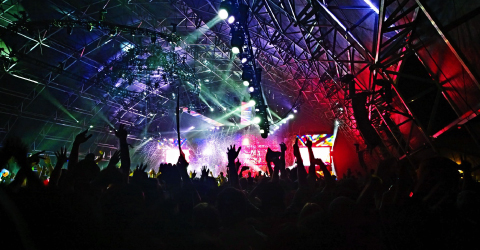 TAITRA recently presented the Taiwan Excellence Experience Zone at the world's largest music festival, Summerfest, showcasing more than 50 products named as this year's TAIWAN EXCELLENCE award winners.
"Taiwan has highlighted products at Summerfest since 2016," said Mia Liang, Director of TAITRA, overseeing 13 states in the Midwest. "Taiwanese companies learn a great deal about the American consumer, and we connect with United States representatives looking to do business with Taiwan."
The TAIWAN EXCELLENCE Awards exemplify innovative research and development, quality, design and marketing. Products selected for these Awards are promoted by the government to shape the creative image for Taiwanese businesses.
This year marks the 26th selection, making the symbol of TAIWAN EXCELLENCE a prestigious brand in Taiwan, and is highly reputed throughout the world.
With the theme, "Experience The Imagine-Nation," TAITRA will introduce products with smart technologies. Among them, the Pawbo+ Interactive Pet Camera allows users to stay with pets even when they are far away.
Pacific Cycle's NEW BIRDY folding bike has a completely new DNA, making the bike faster, smaller and more rigid. There will also be products in the health, beauty and gaming sectors.
Source: TAITRA
Blake Lin (blakelin@taitra.org.tw)