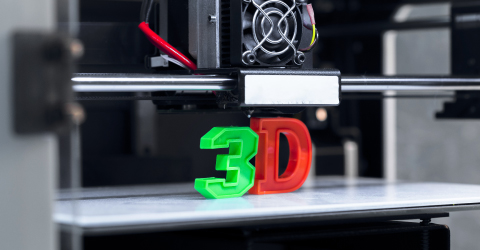 Machinery parts maker Chia Yi Steel Co. has begun shipping its newly developed metal powder to tap into the 3D printing market, a company executive said recently.
Chia Yi Steel is the only Taiwanese supplier capable of producing high-purity metal powder used in 3D printing technologies, chairman Tsao Kuang-chao said, adding that the company has secured orders from more than six clients for the new product in the first half of this year.
"With a total investment of nearly US$6.7 million, we have been working on the research and development of metal powder for more than three years," Tsao said by telephone.
The company, which mainly supplies steel components for the hydraulic, automobile and agricultural industries, is able to manufacture up to 50 tonnes of metal powder per month, it said.
It is expanding its presence in the emerging 3D printing industry as part of the 44-year-old company's efforts to boost its profitability by diversifying its product portfolio.
Tsao estimated that metal powder for 3D printing offers a high gross margin of about 60 percent.
To reach more potential clients, the Chiayi-based company has joined a 3D printing alliance pushed by the government-backed Industrial Technology Research Institute to encourage the development of medical equipment.
Chia Yi Steel gave an upbeat outlook for the second half, partly because it expects the foreign exchange rate to have a milder impact on its business this year.
In addition, customer demand worldwide has improved since last year, which has led to double-digit percentage annual revenue growth so far this year.
Source: Taipei Times
Yihan Lin (yihanlin@taitra.org.tw)