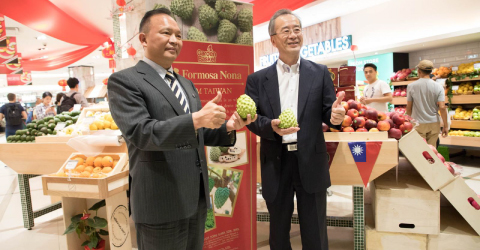 Agriculture is increasingly becoming a lot more like manufacturing and no country in the world is better equipped for this change than Taiwan, says Lin Tsung-hsien, chairman of the Executive Yuan's Council of Agriculture (CoA).

In fact, the future of agriculture in Taiwan is going to be amazing as far as CoA is concerned.





"Imagine these Agricultural 4.0 scenarios with smart technologies", says Lin.

"An unmanned aircraft will fly over fields to monitor crop growth and transmit data to the cloud for analysis of the use of pesticides and fertilizer as well as water resources with results of the analysis lowering costs and minimizing impact to the environment. All their farmers would need to do is to connect to the cloud using a cell phone or tablet."

"Farmers - via big data analysis - will gain a better grasp of their crops, microelements and nutrients in the soil, irrigation schedules, crop rotation, and other conditions affecting crop growth."

"Vane sensors can measure the pressures of plant moisture while soil sensors can track water movement, soil moisture levels, and carbon and temperature changes, all of which can be used to optimize irrigation and decrease crop damage."

Lin says pictures of crops can be uploaded to a database to serve as a reference for daily pricing updates. Thus, farmers no longer need to leave their farms to participate in global economic activities.

From the comfort of their homes, consumers can scan QR codes on packages to view the clean automated control processes of king oyster mushroom production and harvest procedures taking place in plant factories.

Overseas retailers can remotely access supply chain systems and rapidly distribute Taiwan's exported agricultural products to international retail stores. Fresh mushrooms ordered seven months in advance can be prepared for export through an RFID system.

All the above are possible future scenarios of Agricultural 4.0, says Lin, adding the future of agriculture will look very different.

The days of tilling the soil and relying on armies of immigrant fruit pickers are over; agriculture is increasingly becoming a lot more like manufacturing.

What does smart farming need? Whether it is indoors in multi-story hydroponic farms or small-size plots of land, whether underground cultivation or large-scale warehoused plantations, smart farming needs the following technologies: Solar technology (for energy needs), lighting technology (different plants grow best at different wavelengths), drone technology (modelling of terrain, soil, water), IoT (Internet of Things) (smart sensors), semiconductors (to create those nifty sensors), software, in particular control software and data mining algorithms, and robotics (for planting and harvesting) — Lin says Taiwan is an industry leader in most of these technologies.

This agriculture minister says switching Taiwan's agriculture from traditional to smart will guarantee thousands of jobs.

The farmer of the future is a data engineer, says Lin but on top of that - such as farmer would also be an electrical engineer and an artificial intelligence (AI) specialist.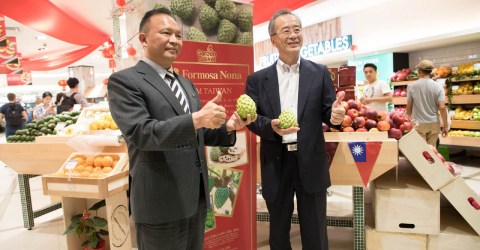 Source: The Edge Markets
Blake Lin (blakelin@taitra.org.tw)