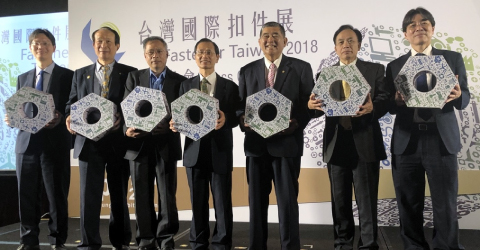 The Taiwan International Fastener Show (FASTENER TAIWAN), the third-largest fastener show in the world and the second-largest in Asia, will be held at the Kaohsiung Exhibition Center from Tuesday, April 10 to Thursday, April 12. With 415 exhibitors, the show's scale is set to hit a new record and draw visits from around 2,000 professional buyers internationally.
Organized by the Bureau of Foreign Trade of the Ministry of Economic Affairs (MOEA) and co-organized by the Kaohsiung City Government, FASTENER TAIWAN is carried out by the Taiwan External Trade Development Council (TAITRA) and the Taiwan Industrial Fastener Institute (TIFI). The show consists of three main sections: the Fastener Products Area; the Machine, Material, Mold and Hand Tool Area; and the Cross-Strait Area.
In addition to its well-rounded exhibits, FASTENER TAIWAN is packed with abundant activities, including Global Fastener Summit, VIP Dinner, 1-on-1 Procurement Meetings, and 1-on-1 Employment Meetings. All serve as networking hubs for buyers, exhibitors and industry players to interact, explore future business opportunities and share market trends.
Pre-register online and obtain a free official show directory upon your arrival.
For more information, visit www.FastenerTaiwan.com.tw or check out the show's Facebook page at www.facebook.com/FastenerTaiwan
Blake Lin (blakelin@taitra.org.tw)