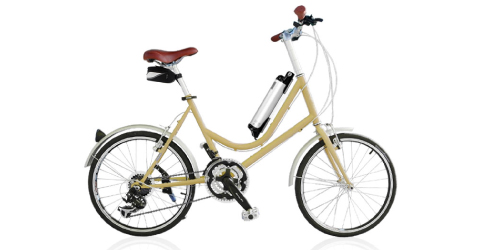 Established by three good friends in 1995, 3 MEN TECHNOLOGY CO., LTD. is a specialist in power assisted bicycles. As an industry veteran in the field of automatic control systems, motors and drivers, the company entered into the power assisted bicycle market in 2006.
With the goal of creating a green product that will benefit mankind, 3 MEN TECHNOLOGY sought to develop a top quality high-tech power assisted bike. The result is the TxMotion PEDELEC series of electric motor power assisted bicycles.
The company has found the PEDELEC to be especially popular the Europe market, where energy and environmental policies are widely implemented.
The PEDELEC is especially ideal for people commuting in hilly areas or in strong headwinds. But the PEDELEC bicycle is not only great for commuting, it is also excellent for outdoor leisure activities for all ages.
The TxMotion PEDELEC features the Nupedal 2 Power Assisted System from 3Men Technology. With the Nupedal 2, hill climbs can become a breeze with the push of a button to switch to PEDELEC mode. The powerful system can provide over 100 kilometers of cruising distance.
For more info, visit www.menbike.com.tw/en/
Source: 3 MEN TECHNOLOGY CO., LTD.
Catherine Hung (ychung@taitra.org.tw)