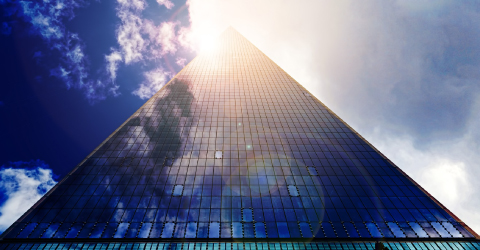 Taiwan is set to introduce its globally acclaimed innovative energy saving/generating eco smart glasses to Qatar's property market.
By replacing a building's ceiling and walls with the specially-developed thin-film PV modules, harmful radiation can be filtered out, heat can be blocked, and clean energy from the sun can be generated, enabling Qatar to save or generate an estimated 380KW/sqm/year energy.
Dr. Chuang, Suo-Hang, Vice Chairman, Taiwan External Trade Development Council (TAITRA) said this cutting-edge green energy solution is increasingly becoming popular across the world, with a growing demand in EU, Japan and South Korea.
Another success story is in Switzerland where Taiwan has developed a hundred percent "zero emission house". The building doesn't need any electricity and in fact it is selling clean energy generated from the Sun, he said.
"It is a total solution for green building. The most important component of this glass is a semiconductor. Experiments have proved that the eco smart glasses can reduce the energy consumption by 30-60 percent. The product is ideal for Qatar, especially when it has embarked on a sustainable development mission", Dr Suo-Hang said.
Source: The Penuinsula
Blake Lin (blakelin@taitra.org.tw)