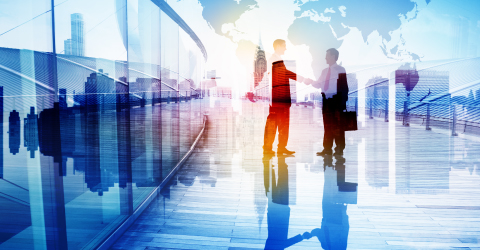 A German Federal Ministry for Economic Affairs and Energy (FMEAE) official has welcomed Taiwan's decision on energy transition and called for strengthening cooperation in the field of energy between the two countries.
According to a recent German FMEAE press release, Uwe Beckmeyer, parliamentary state secretary at the Federal Ministry for Economic Affairs and Energy, said Germany welcomes Taiwan's intention to increase the proportion of green power in its total energy makeup to 20 percent by 2025 and its goal of ending the use of nuclear energy by then.
Germany made the same decision a few years ago, Beckmeyer said, adding that his country's technology can help Taiwan develop renewable energy.
Beckmeyer made the statement at the recent 17th Germany-Taiwan Joint Business Council in Taipei which was attended by representatives of businesses, including Fair Friend Group, Yulon Group, Delta Electronics, Siemens, Audi Volkswagen, Bosch and Trumpf.
The theme of the event was smart machinery, energy transition and smart electric vehicles.
Germany is Taiwan's largest trading partner in Europe and bilateral trade last year reached up to 17.2 billion Euros (US$21.166 billion).
Source: Focus Taiwan
Yihan Lin (yihanlin@taitra.org.tw)