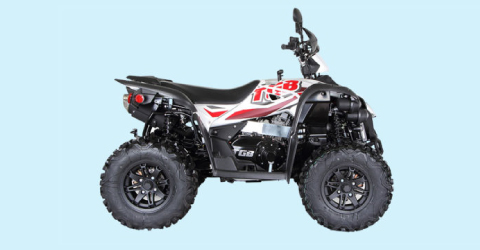 For farmers who need a quad bike for the farm and sporty ATV to occupy the downtime, their prayers have been answered by manufacturer Taiwan Golden Bee.
The Taiwanese maker's bike has a decent helping of power along with some useful extras such as an electric 136kg front winch and rear tow ball.
Called the Target 600, it has a single-cylinder, four-stroke 561cc engine running through a V-belt automatic CVT, which is built in-house and generates 43hp and 53Nm of torque.
Disc brakes are standard on all four corners, with selectable two- or four-wheel-drive and a patented front and rear differential, meaning the operator can independently lock the front and rear drives to get out of sticky situations, claims the firm.
Front and rear independent suspension is standard. The Target is Euro4 compliant.
Source: Farmers Weekly; Taiwan Golden Bee Co., Ltd.
Rita (rita.chen@taitra.org.tw)