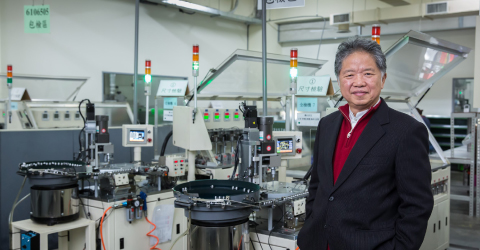 Precision machining manufacturer Global Tek has reported its 4th consecutive year of 20+ percent revenue growth, thanks to strong demands from the automotive and aviation sectors.
Global Tek's main product and service portfolio spans automotive safety systems (airbag inflators), engine and transmission system components, high-end bicycles, industrial instrumentation, wafer fabrication equipment, and high-precision aviation parts.
With the global demand for safer and more efficient vehicles on the rise, orders for Global Tek's renowned airbag inflators and aviation components, as well as other fuel efficiency related products, have continued to surge.
Global Tek is a leading maker of airbag inflators. The company's customers include the world's largest automotive safety supplier Autoliv, Japanese auto safety company Takata, and US automotive safety system maker KSS.
The company's other key customers include global automotive powertrain leader Litens Automotive Group, automation solutions provider Emerson Electric, and leading British aerospace equipment company Meggitt PLC.
Currently, one in five vehicle safety airbags in the world contains components made by Global Tek.
Meanwhile, with governments around the world demanding higher fuel efficiency from all carmakers, Global Tek has seen shipments of its fuel efficiency related products, including overrunning alternator de-coupler (OAD) and dual-clutch transmission (DCT), grow by as much as 39 percent in the first 3 quarters of 2017.
In the field of aviation, Global Tek has extended the scope of its services by including main/secondary flight control actuators, pilot seats, landing gear, engine parts, proximity sensors and other precision machinery components used in the engines of A380, A 320, B787, C Series, A350 and Leap X.
Source: Global Tek
Rita Chen (rita.chen@taitra.org.tw)