Situated at the heart of Asia, Taiwan has been acknowledged as a key player in commerce and technology worldwide. Enterprises in Taiwan have been actively engaging themselves in connecting the world through innovations and have succeeded in attracting global talents to develop their careers here . The global talent pool and competitive advantages of Taiwan bring this nation to a higher level of prosperity among the world competition.

Taiwan not only owns well-developed infrastructure, stable political environment,open business policies, innovative R&D and manufacturing capabilities and strong workforce, but also protects intellectual property rights. Therefore, a large number of multinational enterprises set up their offices in Taiwan to promote their products and services in order to expand their businesses in Asian emerging markets.



In addition, the high quality of life in Taiwan has triggered numerous talents around the world to work and settle down here. The living environment of Taiwan is very convenient, which offers many job opportunities, rapid public transportation, high-quality education, state-of-the- art medical facilities and the world's best national health insurance system. Meanwhile, the Taiwanese society embraces great diversity: the government and citizens here respect different ethnic groups. Anyone who lives in Taiwan enjoys freedom of religion and speech.


Simply put, Taiwan is your best location for career or business development in the Asia-Pacific region. Now, you can acquire more information about working, investing and living in Taiwan via the platform of Contact TAIWAN.This diversified, customized and multilingual online platform helps you get a grip of Taiwan's key industries at all times and wherever you go. You may also search for Taiwan's latest job vacancies information through our website. Our ONE-STOP employment matchmaking service provides you the easiest gateway to work and live in Taiwan. Taiwan is your best choice to develop your career and business.


Join us !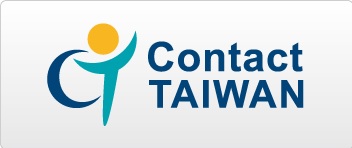 Official Website: http://www.contacttaiwan.tw
Facebook: https://www.facebook.com/contacttaiwan
Linkedin: https://www.linkedin.com/company/contact-taiwan
Youtube: www.youtube.com/channel/UClqvUxN81wFYEXsu7zwo-PQ
Google+: http://plus.google.com/109041956233754551936